An error occurred as shown in the figure below.
Question-1) HW2001 & HW3001 - What could be causing this error?
Question-2) What is http:/localhost:58987 in the picture below? *
The host address I specify and use is http:/localhost:70/ .*
How can I resolve this error?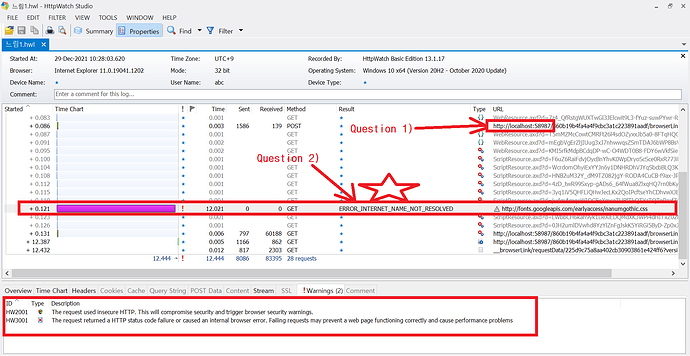 HW2001 : The request used insecure HTTP. This will compromise security and trigger browser security warnings.
HW3001 : The request retruned a HTTP status code failure or caused an interanl brower error. Failing requests may prevent a web page functioning correctly and cause performance problems.